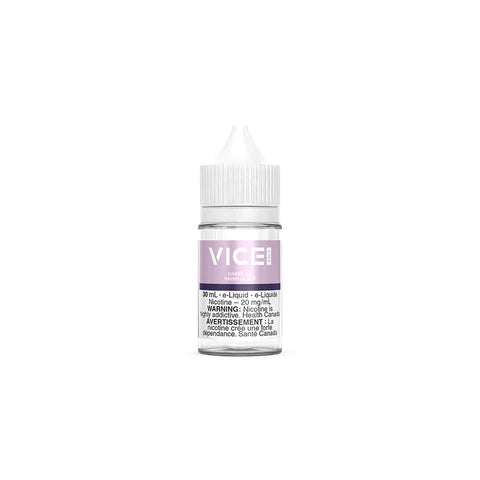 GRAPE ICE BY VICE SALT
GRAPE ICE BY VICE SALT
Introducing Grape Ice by VICE SALT, a captivating E-liquid that brings you the irresistible taste of luscious grapes infused with a refreshing blast of icy coolness. Indulge in the sweet and tangy notes of juicy grapes, perfectly balanced with a chilling menthol twist.
With each inhale, you'll be greeted by the juicy essence of ripe grapes. The authentic flavor profile captures the natural sweetness and tartness of this beloved fruit, offering a delightful burst of grape goodness that dances on your taste buds.
As the vapor unfolds, the icy coolness takes center stage, delivering a refreshing sensation that elevates the overall experience. The menthol infusion creates a revitalizing effect, providing a perfect balance to the rich grape flavor and leaving you feeling invigorated with every exhale.
VICE SALT is committed to delivering a satisfying throat hit, ensuring that each puff is smooth and enjoyable. The carefully selected ingredients and expert craftsmanship result in a high-quality vaping experience that you can rely on.
Grape Ice by VICE SALT is a must-try for grape enthusiasts and menthol lovers. Immerse yourself in the world of juicy grapes and refreshing coolness, and let the symphony of flavors transport you to a realm of vaping pleasure. Experience the perfect fusion of grape sweetness and icy freshness with Grape Ice by VICE SALT.
Flavour Notes:
Vice Salt E-Liquid is NOT intended for use in Sub-Ohm Tank systems. Vice Salt E-Liquid is intended for small pod systems. 
50% VG 50% PG