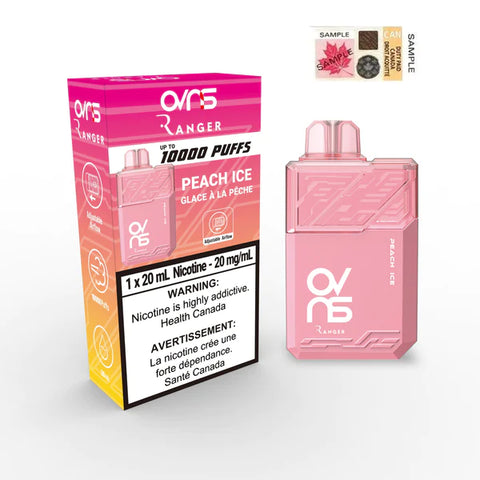 OVNS Ranger 10000 PEACH ICE
Looking for the ultimate vaping device that offers unmatched performance, exceptional taste, and long-lasting battery life? With up to 10000 puffs, adjustable airflow, and a massive 20ml juice capacity, this device is designed to give you the ultimate vaping experience.
The OVNS Ranger 10000 is the perfect device for both beginners and experienced vapers. The adjustable airflow system allows you to customize your vaping experience to suit your preferences, while the massive juice capacity ensures that you can enjoy your favorite flavors for longer.