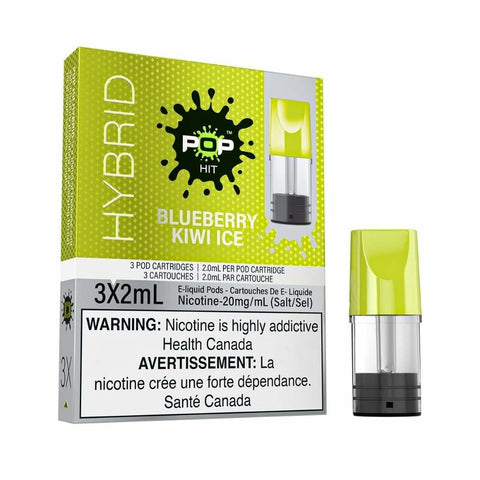 Pop Pods Hybrid 2% BLUEBERRY KIWI ICE
Blueberry Kiwi Ice - This Is A Juicy Mixture Of Wild Picked Blueberries And Tart Green Kiwi With A Hint Of Cool Ice

The legendary Pop Vapor has now introduced their best selling flavors in Hybrid closed pod systems. These are hybrid pop pods of 20mg strength made with a mixture of freebase and nicotine salts e-liquids for that extra throat hit. The flavors for Pop Pods Hybrid 2% are as follows.