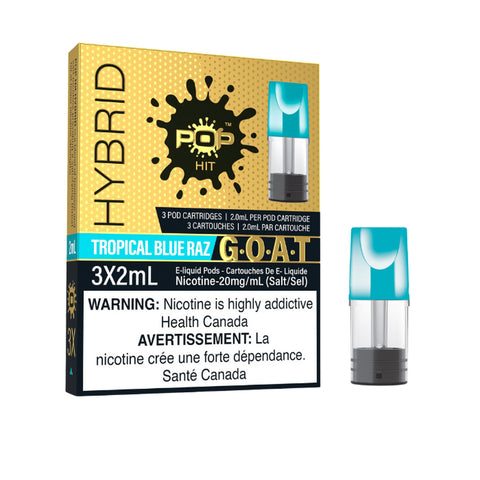 Pop Pods Hybrid 2% G.O.A.T. Series TROPICAL BLUE RAZZ
Tropical Blue Razz - Sweet And Mellow Blue Raz, With Light Creamy Undertones Strawberries And Pineapple.

Introducing Pop Pods Hybrid G.O.A.T. Series from Pop Vapor featuring the top selling flavours from nicotine salt pods realm. These are hybrid pop pods of 20mg strength made with a mixture of freebase and nicotine salts e-liquids for that extra throat hit. The flavors for Pop Pods Hybrid 2% are as follows.