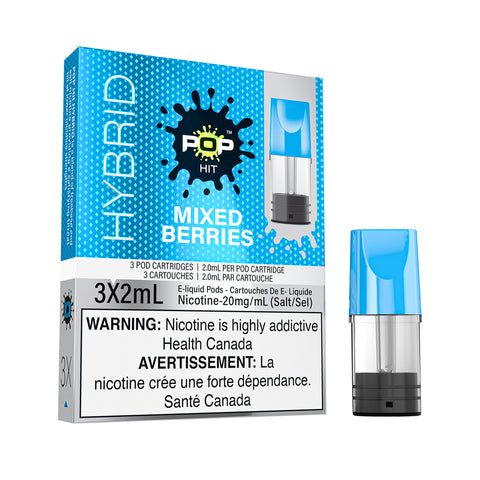 Pop Pods Hybrid 2% MIXED BERRIES
Mixed Berries - Mixed Berries Is A Delicious Burst Of All Your Favorite Flavors Wrapped Into One To Give You That Brisk And Refreshing Taste Like Fruit Punch On A Summer Day

The legendary Pop Vapor has now introduced their best selling flavors in Hybrid closed pod systems. These are hybrid pop pods of 20mg strength made with a mixture of freebase and nicotine salts e-liquids for that extra throat hit. The flavors for Pop Pods Hybrid 2% are as follows.