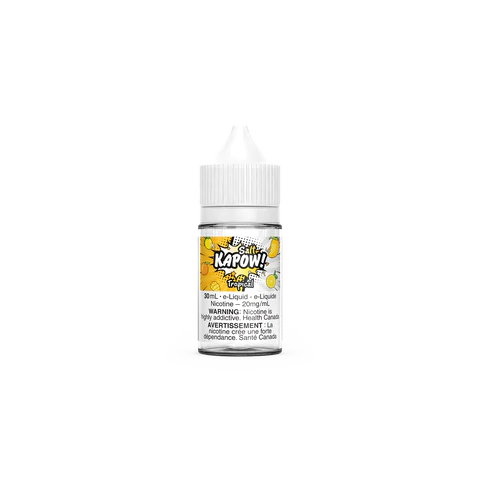 TROPICAL BY KAPOW SALT
We know you've already had the typical orange and cream treat before - but how about this one with added tropical notes of mango and just a zest of lemon, putting some "POW" into this classic throwback flavor.
Kapow Salt is NOT intended for use in Sub-Ohm Tank systems. Kapow Salt E-Liquid is intended for small pod systems. 
50% VG 50% PG