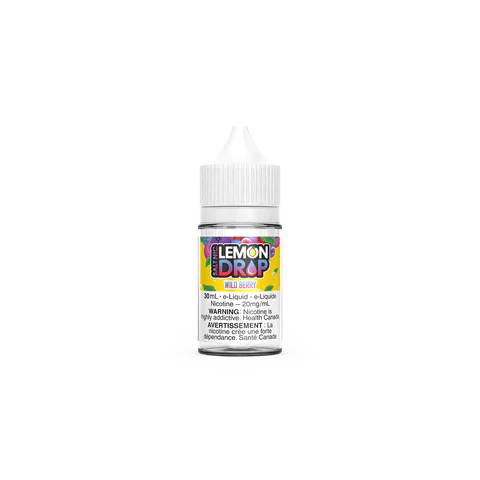 WILD BERRY SALT BY LEMON DROP
A magical sweet berry blend zested up with tart and tangy lemonade that brings in your face flavor to a new level!
Lemon Drop Salt is NOT intended for use in Sub-Ohm Tank systems. Lemon Drop Salt E-Liquid is intended for small pod systems. 
50% VG 50% PG