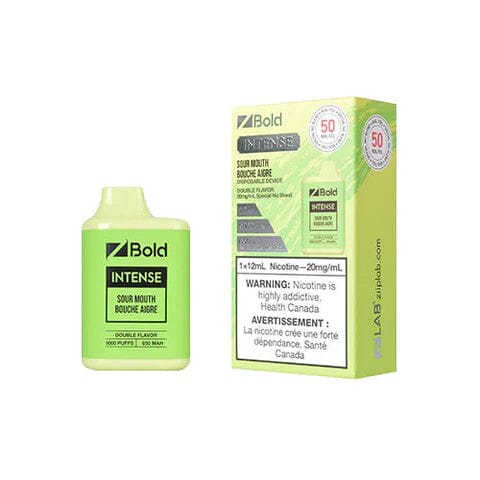 Z Bold Intense 5000 SOUR MOUTH
The Z Bold Intense 5000 puff disposable, by Z Labs, is a flavor intensive rechargeable vape with fruity flavor profiles. 
Z Bold Intense 5000 vape is an exceptional vaping device that offers an intense and bold vaping experience. This sleek and modern device is designed to deliver a strong and satisfying hit of vapor every time you use it.

With a high-quality build and advanced technology, the Z Bold Intense 5000 vape offers an unparalleled vaping experience. Its powerful battery allows for long-lasting use, and the easy-to-use design makes it perfect for both beginners and experienced vapers.
KEY FEATURES

20mg Nicotine
Up to 5000 puffs
12ml Liquid
650mah Battery
Mesh Coil
Rechargeable